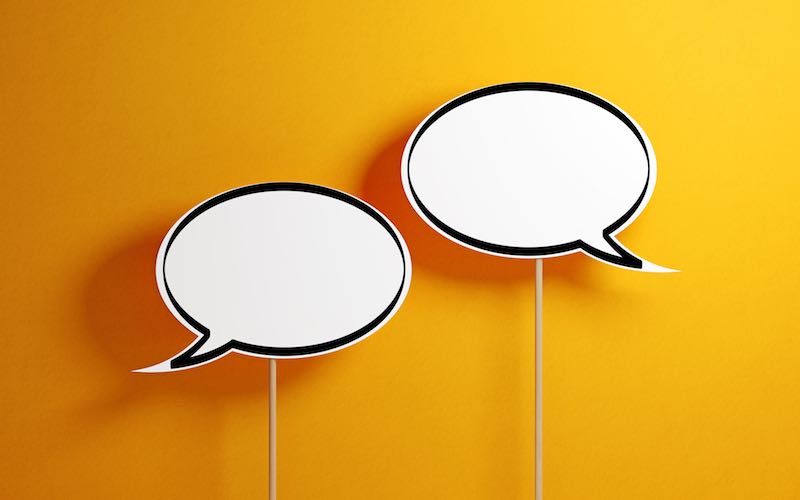 December 3, 2019 by Courtney Cutchins
9 Myths About Vocal Coaching & Voice Lessons
I'm on a mission to help educate people about the enormous value of their voices. We each have an incredible, fascinating singing machine – but because it's just there, inside our bodies, it's easy to take for granted. My hope is for people to realize the deep, connected complexities that exist between our voices and ourselves – and, for anyone who isn't fully aware of using their voice, I want them to embrace the amazing things they want to say (and sing!)
If you'd like to skip this whole post, I'll cut to the chase. Literally anyone can experience benefits from working with a voice coach – because we all have voices, plain and simple. If you'd like to learn more, here are some common myths about vocal coaching and voice lessons, the kind of people who need a voice coach and why.
(P.S. I'm using the terms "vocal coaching" and "voice lessons" interchangeably because, though I'm also a voice teacher who's knowledgable in vocal function and health, I believe that there must be a proactive partnership and coaching element involved in learning to sing and speak. Other people define these terms differently – which is totally valid – but as a coach, I aim to help motivate and inspire, as opposed to simply instruct. We, my client and I, are an awesome team.)
Myth #1: Vocal coaching is only for people who sing professionally…
Often, a new client will call and explain that they aren't looking to sing in any professional capacity, they simply want to learn more about their voice. Their reasons may range from overcoming a fear to sharing music with their family to enjoying a hobby in their retirement (which is often followed by a sheepish "is that okay?") Um… YES! (You guys, what an amazing and courageous thing to do!) You do not need to have professional goals as a performing artist in order to better yourself as a human being. Your voice has value and purpose just as it is. (And you use it every. single. day.) Additionally, the health benefits that vocal coaching brings to all areas of your voice and body are numerous – plus, your creativity will thank you! Regardless of your occupation, a more empowered, supported voice can absolutely benefit your life, professionally or otherwise.
Myth #2: Vocal coaching is only for people who "can't sing" (or don't know how)…
Vocal health and wellness is paramount for anyone using their voice in any manner – and especially for those using it in an athletic way. Sometimes we need an extra boost of vocal support, be it through cutting-edge methods to reduce vocal strain, practicing breath work, training specific sounds, developing a healthy belt or mix, learning to listen with greater depth, etc… Or sometimes we benefit enormously from having someone there to help keep us encouraged and motivated. As a performer and/or entrepreneur, making yourself the priority can be the hardest thing – and we want you to follow through on your dreams!
Additionally, at certain times in our lives, stressors can change which absolutely affect our voice's ability to function freely – and a coach can help you identify these blocks and work through your vocal challenges. Sometimes we aren't even sure what we need! Vocal coaching is for anyone using their voice, but especially for those who use it often – and even for their livelihood. Just like an athlete has a coach, so should a singer or speaker.
Myth #3: Vocal coaching is only for singers, not speakers…
Ideally, we want your singing voice and your speaking voice to be the same voice: your voice. The vocal mechanism is an incredible (and incredibly complicated) machine – and everything is connected. Because of this, singing affects the speaking voice – and speaking affects the singing voice. Amazing, right? Whether you're a speaker in a professional capacity (talks, voiceover, broadcasting, podcasting, teaching, sales, acting and film, etc) – or you're a speaker in a "hey, we all have to talk every single day of our lives" capacity, you will absolutely benefit from getting to know (and love) your whole voice in the most complete, embodied way possible.
Myth #4: Vocal coaching is just like The Voice (Or American Idol)…
I've had far too many people show up to their first voice session afraid that they'll get critiqued – or even humiliated a la Simon Cowell. Never fear – what we do during our sessions is nothing like Reality TV. You won't be grimaced at for being pitchy. You won't be scolded for forgetting the words. You won't be rejected because someone else is somehow "better" than you. Reality TV is not real life – and this is not how we help people grow. In fact, we encourage exploration, imagination and making mistakes! You'll be given concrete exercises to benefit your unique voice and self. You'll always be treated with respect and compassion. Your inspiration, education and joy is my top priority (because that's when the voice blooms!)
Myth #5: Vocal coaching is only for kids…
Working with kids and teens is amazing, but I also love the fact that adults are showing up at my studio, somewhere in the middle of their lives, seeking to improve themselves. The older we get, the harder it can be to expand our horizons. May we all be lifelong learners – and may we believe that it's never too late! As adults, we have the common struggle of carrying around years and years of baggage, stress, tension, apathy or pain, all things that affect our ability to breathe and our capacity to use our voices. All the benefits that kids receive from voice lessons: ear-training, listening skills, vocal freedom, brain balance, creative development and fun – are important at any age. These childlike joys are often lost in the chaos of life – so let's go find them again!
Myth #6: Vocal coaching is an excessive luxury…
Which takes me to my next point. Some people have no problem signing their kids up for vocal coaching – but would never do it for themselves (self-care, people!) Some people have no problem paying for their kids to play sports, but would never pay for singing lessons (which is also an athletic activity, thank you!) Some people view music and the arts as expendable and frivolous (but they're not – arts education can change the world!) The first thing that gets cut from the schedule when things get too busy? All that "extra" stuff. Music. Art. Vocal support. (Ironically, the thing that could help the most with stress, confidence, coping and success.) Again, the health and value of your voice should be of the utmost importance. There's nothing indulgent about it.
Myth #7: Vocal coaching is all work and no play…
Another assumption that surprises me: when people are afraid that I'll make them sing a bunch of boring exercises, force them to sing songs they hate or yell at them for not practicing. Gah. Why would I do that!? If we're not having fun, making jokes about mucus, discovering new sounds and developing whatever it is that you LOVE, then I'm not doing my job very well. One of the most basic, foundational elements of learning is to inspire.
Along the same lines, there's the whole practice concern. Some people have been taught something along the lines of "if you're not practicing, you're a bad person." Maybe it stems from a cranky piano teacher swatting your hands as a kid – or maybe it's a fear of wasting time and money – but as much as practice makes progress, sometimes simply showing up for your session is practice enough. It may be the only hour you get every week to do something amazing for yourself. Frankly, I'm honored if you choose to spend it with me. Vocal coaching is not about practicing 5 hours every day – it's about doing something in a consistent manner that brings you happiness and healing. Sometimes practice needs to be reframed – and work and play need to be balanced. And you'll still see results!
Myth #8: Vocal coaching is all play and no work…
And then there are those who tried voice lessons at some point and felt like they got nothing done. Whether it was the teacher, or the exercises (or lack thereof), or a general absence of focus, it felt like a bunch of fluff that went nowhere. This should not be the case. Your growth and results are incredibly important. We have a great time AND we stay on task. We talk about things that interest you AND we get work done. We have fun AND we set goals. While compassion is always my #1 guide, I'm also proactive about helping you feel challenged, encouraged and expanded (plus, I'm a total nerd and I love sharing everything I know about the voice, music, etc.)
Myth #9: Vocal coaching is only for the voice…
Last, but definitely not least, voice work should be holistic, taking into account the whole mind and body. Many of my clients have been stunned to discover that their breathing and posture have improved, that they have new tools to counteract anxiety, that their creative juices (yum) are more free-flowing, and that they can generally communicate in their lives with greater ease. Many of my clients refer to me as their "therapist," not because I try to therapize them, but because I promote self-awareness, self-expression and self-empowerment. Vocal coaching is not only for the voice – but for your unique, deep and creative, magical self. What could be better?
Please give us your thoughts and feedback in the comments below – we'd love to hear from you! Or, join in the conversation on social media: follow us on Instagram or like us on Facebook!
Sign up for our newsletter to have blog posts and creative ideas delivered right to your inbox. We love to stay connected!