My Story
"I'm not a teacher, but an awakener." – Robert Frost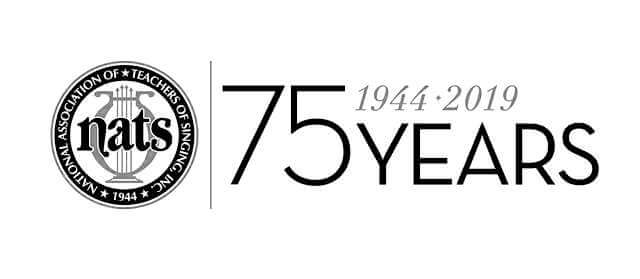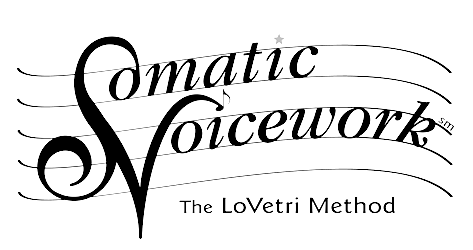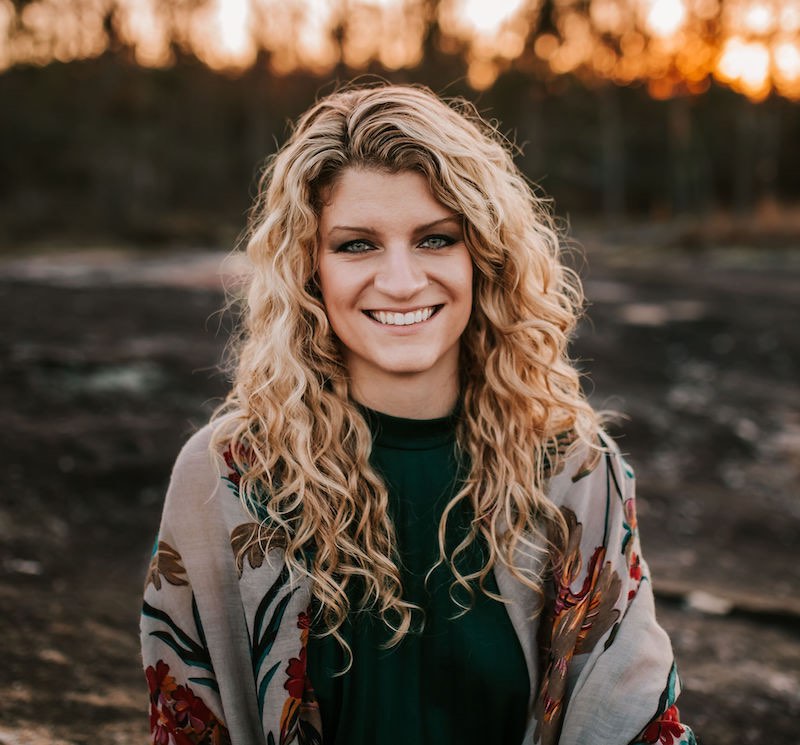 Hi there, m
y name is Courtney! I'm a Performing Artist, Vocal Explorer and Composer, as well as the Founder and Voice Coach of Seadragon Songhouse.
I believe that each and every person has an important voice – one that is full of potential and capable of expressing extraordinary things. I love helping my clients and students speak and sing more freely – in a compassionate and inspiring space – and together, we develop confidence, aspire to make the world a better place and discuss the deep, philosophical and magical things that make us each unique and powerful.
Our sessions are a completely personalized, high-quality and positive experience of vocal discovery – and these are not your average voice lessons!
After working through muscle tension dysphonia (MTD) and chronic illness, earning my master's degree in contemporary voice from one of the top music conservatories in the world, enjoying a recognized performance career in the jazz/rock scene of  New York City and studying all about cutting-edge voice science and vocal health, it's become my mission to empower others through their own vocal and creative recovery – and help them live life to the fullest!
In addition to being the introvertiest of INFJs, I'm a devoted dog mom, connoisseur of gluten-free baked goods, recovering perfectionist, avid reader and soulful entrepreneur. Singing and helping others is my passion – and I'd love nothing more than to join you on this life-changing journey as you Free Your Creative Voice! (It's totally worth it, I promise!)
Warmly,
Courtney Cutchins
P.S. Please keep scrolling to read my full biography, as well as learn more about our background and mission – and should you want to work together, or connect via newsletter and social media, head on over to our Contact Us page! I'd love to hear from you!
Our Mission
"Love, the supreme musician, is always playing in our souls." – Rumi
Seadragon Songhouse was founded on a vision to help people free themselves. Too many of us are hiding our magical, creative ideas, believing that they're undeserving of our full attention or validation. Too many of us have suffered traumas, settled for the idea that we "can't sing" or decided our voices don't matter. Too many of us have given up on our dreams and feel our artistic goals are trivial. However, we're here to tell you: this just isn't true. We know that singing and using our authentic voices is a very vulnerable act – but we also know how life-changing and empowering this journey can be! We believe that music helps people be better people – and that anyone can free their creative voice!
Why a Seadragon? Dragons are magical, fierce and uniquely awesome. In their best form, they're wise protectors and benevolent guides who aid our daring hero on their journey, giving them knowledge and wings. The real-life seadragon is also an extremely vulnerable creature that is susceptible to the waves, tides and flows of the current – much like the wild ride that is the creative experience (and life). Similarly, we want to bring a bit of magic and support into the lives of our vulnerable, hero clients. Why? Because using our voices and embodying our creativity is a fiercely courageous act in and of itself – and the world needs more Seadragons singing their songs.
If you have any questions about our mission, or simply want to chat about how awesome music is, feel free to contact us.
Biography:
Courtney Cutchins is the founder and voice coach of Seadragon Songhouse. For 15 years, she's been sharing her passion for music education, helping clients learn to sing their songs and love their voices – from Seattle to New York City to Atlanta. With a Master of Music degree in Jazz Vocal Performance from the prestigious Manhattan School of Music, her coaching is informed by Somatic Voicework™ methods, as well as her experiences as a performing artist and educator. Her teaching focus is on CCM (Contemporary Commercial Music) styles such as pop, rock, jazz, folk and original songs – and she believes in trusting her client's creative voice to guide each session, encouraging their authentic and unique self to shine through.
Originally from the mountains near Seattle, WA, her musical journey has taken her around the world. Since 2004, she's enjoyed working with students and clients across the country – and has since become an in-demand clinician for college and high school vocalists and jazz choirs. She's helped singers of all kinds in preparing for major auditions, album releases and recording projects, graduate school studies and music applications, competitions, performances and more. After her years as a teaching artist with the groundbreaking Manhattan School of Music Distance Learning Program, and her need to work remotely while on the road, she gained appreciation for e-learning as a medium for voice and music education, inspiring Seadragon Songhouse's professionally-equipped online session services.
For nearly a decade, Courtney was instrumental in the development of JazzClubsNW, a non-profit organization dedicated to inspiring future generations of jazz musicians throughout the Pacific Northwest. She was the creator and host of JazzClubsNW's popular "Vox at the Box" vocal jam series which was active for many years. She was also the voice mentor for the area's weekly, high school vocal jazz labs (and later worked as the jazz choir interim director). Additionally, she planned and coordinated numerous marketing campaigns, jazz & blues festivals and special events which established relationships with nearly 100 local businesses and raised substantial funds which exceeded goals for the organization.
As a vocalist and composer, Courtney has been an active performer since 2009 and has shared her music nationally at venues and festivals from coast to coast: Dimitriou's Jazz Alley, Earshot Jazz Festival, Cornelia Street Cafe, Rockwood Music Hall, Columbia University, Silvana, Poncho Concert Hall, Tula's Jazz Club, Boxley's, North Bend Jazz Walk, Krannert Center for the Performing Arts and many more. In 2015, she held a monthly residency at NYC's legendary 55 Bar with the Vinyl Live series. Influenced by the intensity of Jeff Buckley and the sophistication of Sarah Vaughan, her upcoming album "Grunge to Grace" is an introspective fusion of her Seattle rock upbringing and lifelong passion for jazz and storytelling. For more info, visit her performance website at courtneycutchins.com.
In 2009, she graduated summa cum laude from Cornish College of the Arts in Seattle, WA where she received the Welland-Jordan scholarship, earning a Bachelor of Music degree in Jazz Vocal Performance. She was later invited to sing and compose as a member of the esteemed Jim Knapp Orchestra which performed regularly at the Seattle Drum Club. In 2010, she was a finalist in the Atlanta Jazz Festival's "Ultimate Score" contest, and in 2011, she was a finalist in the Seattle-Kobe Female Jazz Vocalist Competition.
Courtney is a member of the National Association of Teachers of Singing (NATS), Voice Foundation, Voice & Speech Trainers Association (VASTA) and Somatic Voicework Teachers Association. She's also an Apple Teacher and Certified Google Educator.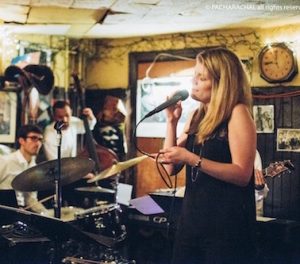 Education:
Master of Music in Jazz Voice, Manhattan School of Music, New York, NY (2016)

Bachelor of Music in Jazz Voice, Cornish College of the Arts, Seattle, WA (2009)
3 Levels of CCM Certification in Somatic Voicework™ – LoVetri Method at Baldwin-Wallace University, Berea, OH (2016)
Approved Add Heart Facilitator with HeartMath®  (2020)
20 Years of Private Study with Top Vocalists & Instrumentalists in Seattle and New York
Apple Teacher (2019)
Certified Google Educator (2018)
Teaching Experience:
Private Studio with Courtney Cutchins Music (2004-2018)

Manhattan School of Music Distance Learning Teaching Artist, New York, NY (2015-2017)
JazzClubsNW Coordinator & Educator, North Bend, WA (2010-2018)
Interim Director of Jazz Choir II, Mount Si High School, Snoqualmie, WA (2017)
Jazz Lab Clinician (2013-2015)
Boxley Jazz Camp Co-Creator & Faculty (2013-2015)
Big Star Studios, Snoqualmie, WA (2013-2014)
Professional Affiliations:
National Association of Teachers of Singing (NATS)

Somatic Voicework Teachers Association
The Voice Foundation
Voice & Speech Trainers Association (VASTA)
American Society of Composers, Authors & Publishers (ASCAP)
Favorite Books:
Big Magic by Elizabeth Gilbert

Freeing the Natural Voice by Kristin Linklater
The Artist's Way by Julia Cameron
Effortless Mastery by Kenny Werner
The Gifts of Imperfection by Brené Brown
The Inner Game of Tennis by Timothy Gallwey
The Hobbit by J. R. R. Tolkien